---
WINNER OPEN CALL 2021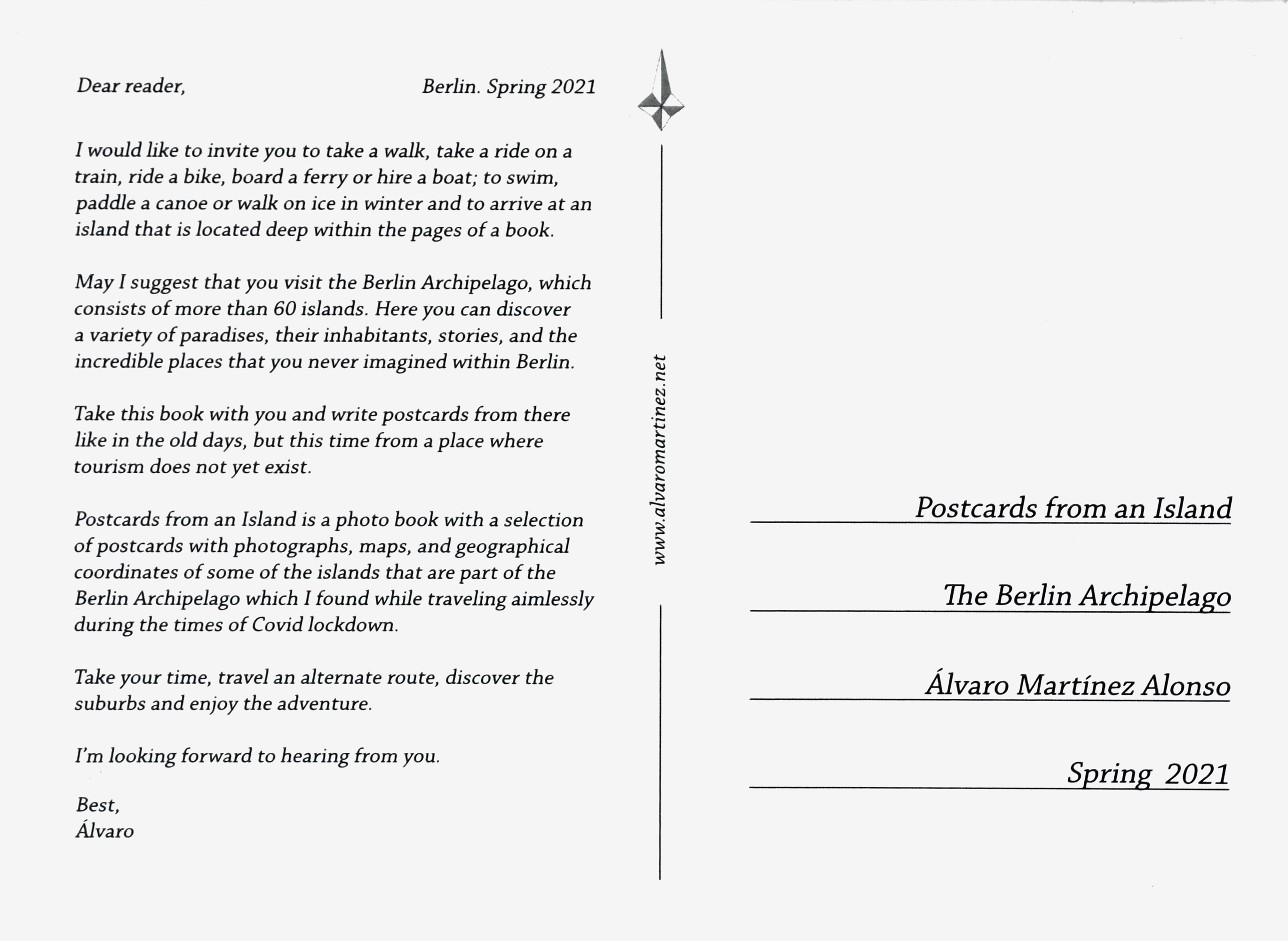 We are very proud to present the winners of the Open Call 2021. The winning images were displayed in our main exhibition at the opening of the 2021 Festival at our headquarters.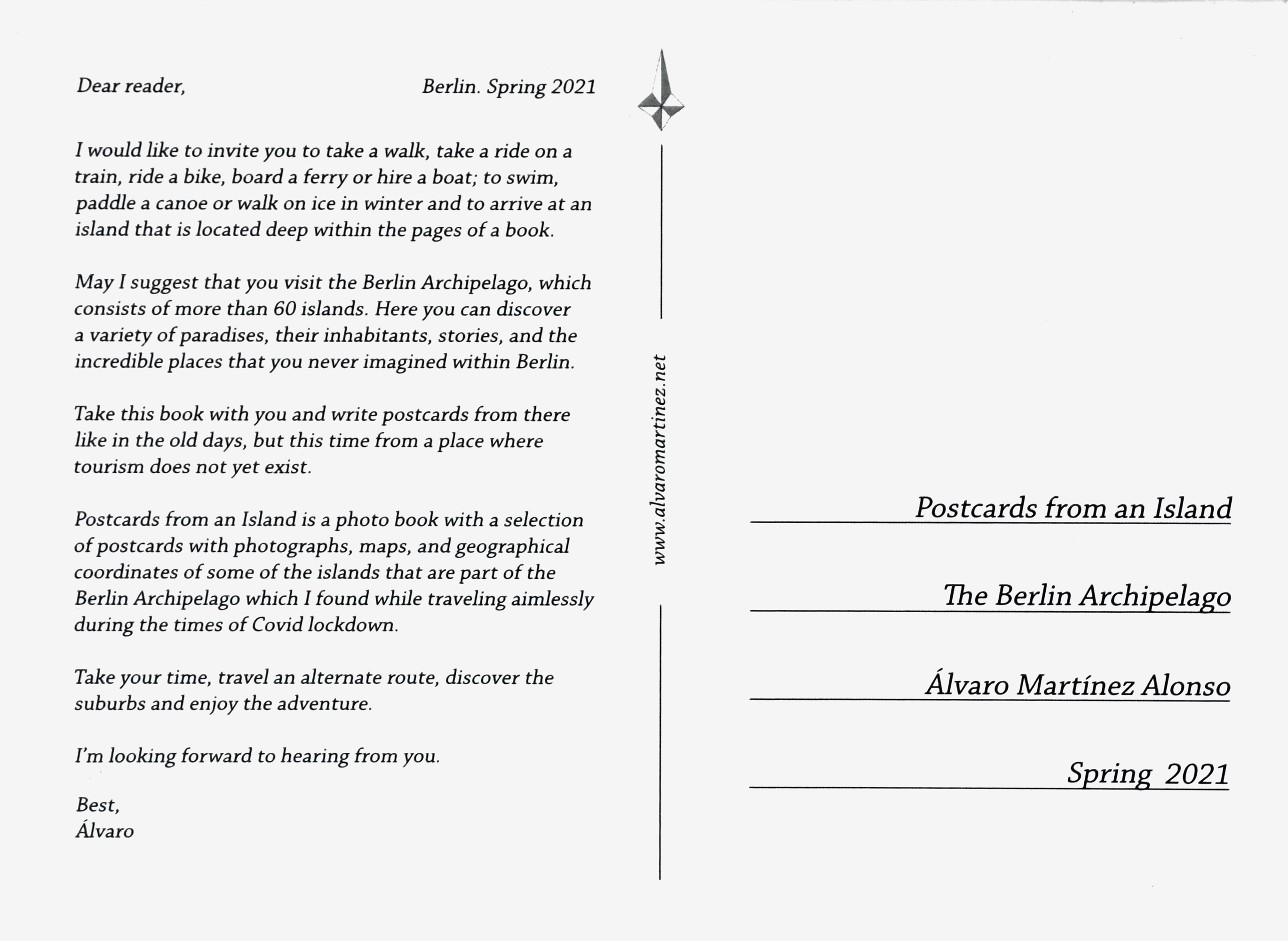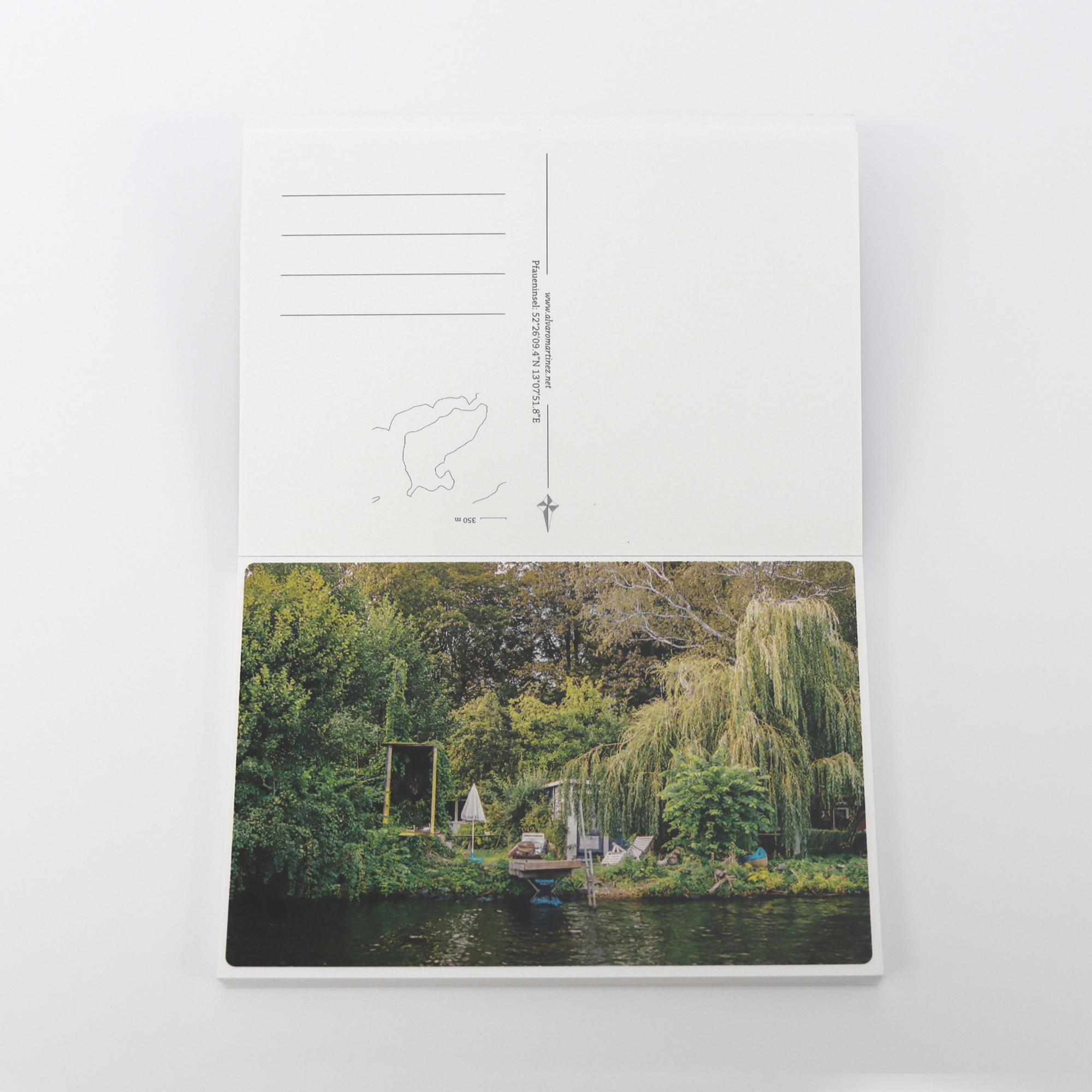 ALVARO MARTINEZ-ALONSO
POSTCARDS FROM AN ISLAND
is a photo book with a selectio of postcards with photographs, maps and geographical coor-dinates of some of the islands that are part of the Berlin Archipelago which I found while traveling aimlessly duringthe times of Covid lockdown.
_______________________________________________
LUDWIG NIKULSKI / OPAL

OPAL
is a conceptual and autobio-graphical reflection on isolation,
shot in Iceland in 2020 during a 4-week artist residency.For me, the mental process with the analog technique comes first. My concentration expands, the project becomes more intuitive as I can't see the images immediately. I slowdown and speed up at the same time.I pursue something that is absurd.
Something hidden wants to be disco-vered, to find echoes in the world.
This is what I try to do with pho-tography. The work requires doubt,
serenity, change, vulnerability,
ecstasy, and a high degree of naivety to get to a place that cannot be planned.
_______________________________________________
AINDREAS SCHOLZ
/ SEASICK
Exploring the visible, psychological, and ecological effects o plastic waste led me to conceive my project, titled
SEASICK
. I conducted initial field research durin beach clean ups and collected plastic trash from the ocean. I decided to record and document my findings using cyanotype. For example, to create more conceptual connections, I used only seawater to develop my prints. This process allowed me to produce a series o images in which a series of ghostly absences seem to float in a vast open landscape.
_______________________________________________
CRISTINA FONTSARE
/
JURNEY TO THE CENTER OF THE EARTH.
I started this ongoing project in July 2019 during a family trip to caves and ancient forests in the Basque Country in northern Spain.
It is an imaginary journey in search of MARI, the main deity o Basque mythology. She is the manifestation of the divinized force of nature. All beings and natura life cycles are the different expressions of Mari. She is the whole of nature. She is the queen of the three realms, minerals, plants and animals, as well as the four ele-ments: earth, air, water and fire. The pictures were taken with apeelable Polaroid film and kept in a box for several months.
_______________________________________________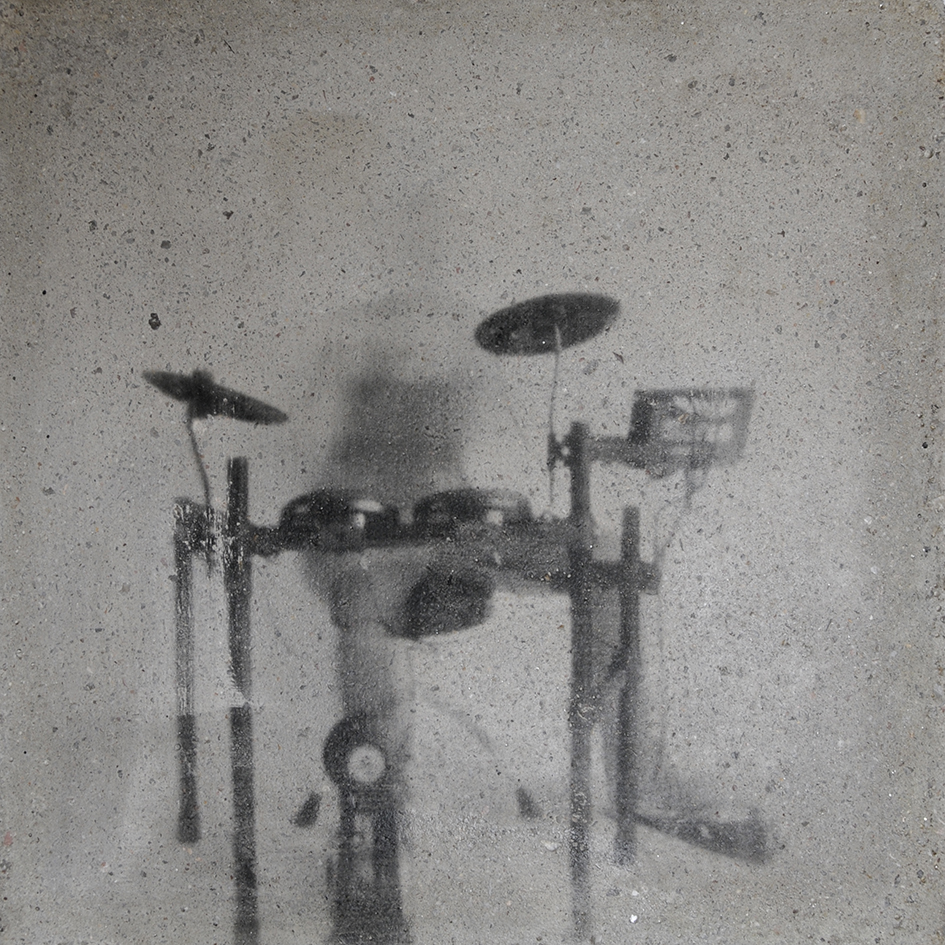 EVA SCHÖGL
/ WHEN I GROW UP
is the title of Eva Schlögl's current photo project. It is a personal approach to the theme of »having time«. The artist always has the feeling that she has too little time for all the things she would like to do. Too little time or too many ideas. Drawa children's book, finally practic the saxophone regularly, sew clothes and learn to play the drums, do more sports and so much more.
The blurred and imperfect repre-sentation makes it clear that it
is something imagined or dreamed of. Concrete as a support material gives the dreams more weight. What
remains is the artist's anticipation, her expectation or hope of finally having enough time, at the latest »when she's grown up!«